Posted by Kelli, Gator Kennels on 2019-05-08
This is part of a series of blog posts about starting your own dog daycare or boarding business.
Click here for the entire series
It seems like we live in a world of full of DIY projects and Pinterest obsessed events, but the question is: "is everything worth trying to do yourself?" For many things the answer would be probably not, professional dog kennels included. So then the natural next question would be why? While there are many reasons DIY and Pinterest projects might be better left to the professionals, here are just a few:
1. The cost can and usually is a lot more than anticipated.
2. The time to plan, design, and execute the project can quickly double, triple, or dare we say, quadruple...
3. Finding the right materials can be tricky, especially depending on your location but even more crucial is having the knowledge of what materials are appropriate for the project and your expectations. Not all materials are made to withstand the outdoors for example.
But don't fret, when it comes to professional kennels, Gator Kennels is the answer to it all!
Let us show you:
1. Cost - Gator Kennels sends you a personalized quote with every inquiry. There is never a surprise in cost because the price in the final quote you approve is what you pay.
2. Time - Gator Kennels takes all the time to plan, design, and execute the project out of your hands. The to-do list just got shorter!
3. Materials - Gator Kennels Signature Series is made out of specialized material that can withstand most conditions inside as well as outdoors. www.gatorkennels.com/materials www.gatorkennels.com/laminates
But at Gator Kennels we don't stop at making professional looking and built kennels, we also customize!
Customizing is just as big as DIY-ing is. It is said that 77% of people want customized products (2019, proopinion.com). Having customized products can help promote your business, provide a professional appearance, and produce a sense of pride not only for the owner but the employees as well. A clean, crisp, and professional image leads to a higher reputation.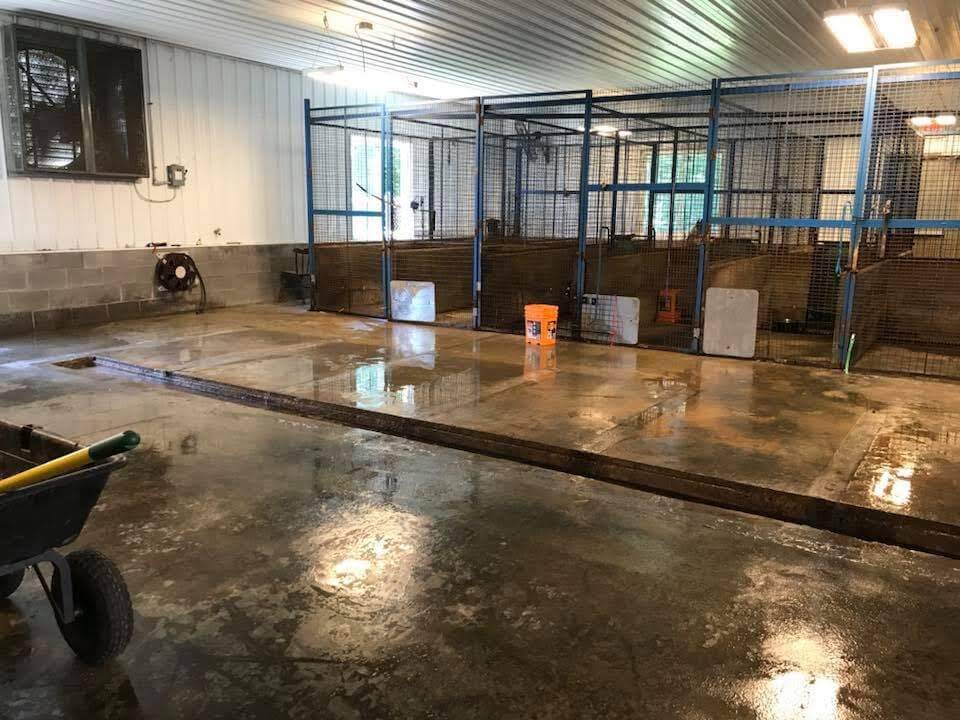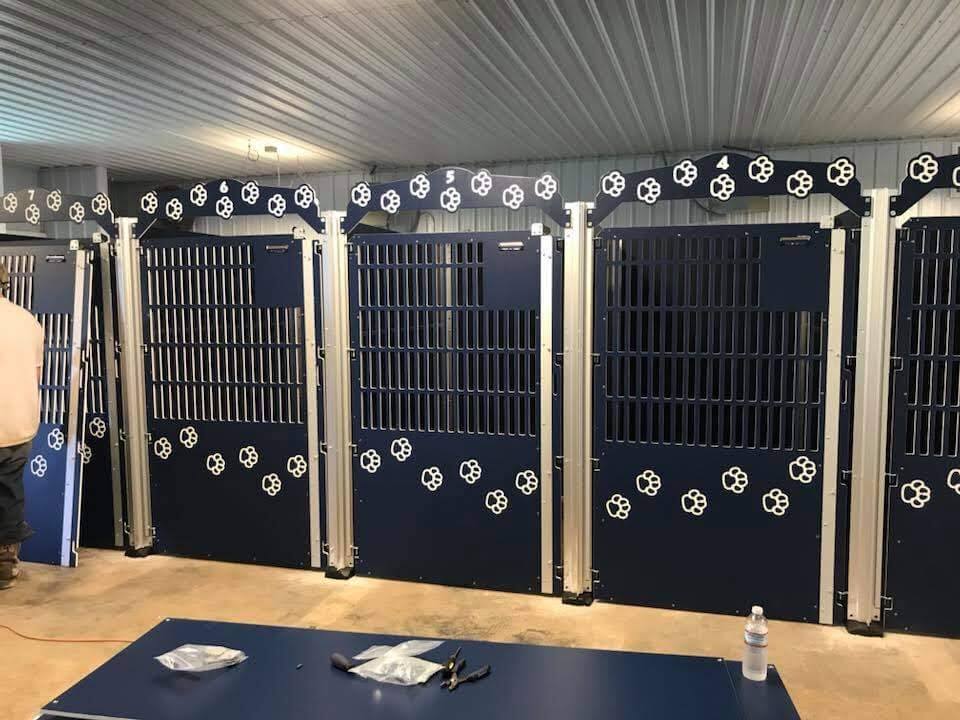 Before Gator Kennels After Gator Kennels installed
Ways that Gator Kennels customizes:
- Colors: We have 4 colors in stock at all times, tan, lime green, navy blue, and red. Special requested colors are available with stipulations, please contact us for more details pertaining to that. www.gatorkennels.com/colors/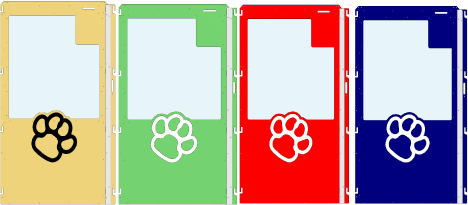 - Logos: We can use any logo and design that is desired. Before we make any cuts, we design your custom kennels and send a proof for your approval.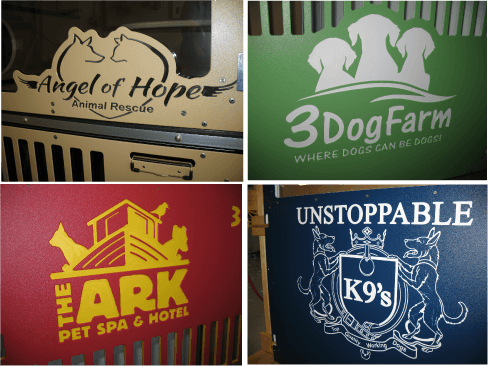 - Gates: We offer a couple different options for your kennel gates; half solid/half slotted, full slotted, half solid/half glass, or full glass (with a small upgraded fee). www.gatorkennels.com/kennel-gate/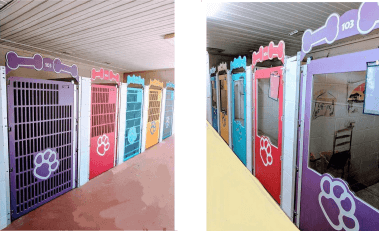 - Unique Upgrades: We offer two unique upgrades, the fast-feeder and the flag system. Check out our website for details. www.gatorkennels.com/kennels/gate-upgrades/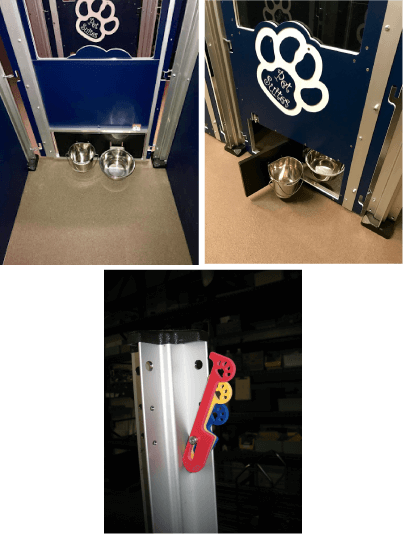 While DIY and Pinterest projects can be fun and rewarding, perhaps leaving the big projects to the professionals is key to staying off the "Pinterest nailed it" pages!